ARE YOU CONSIDERING RUNNING FOR OFFICE? This article provides general information about life as an elected official in the Town of Paonia. It is based in part on legal requirements outlining the duties and responsibilities of the Town's elected officials, but is more...
read more
RECEIVE TOWN NEWS BY EMAIL
  Colorado Creative Industries and DOLA announce Space to Create Paonia Space to Create program to help spur economic development in rural Colorado DENVER - Thursday, September 21, 2017 - The Colorado Office of Economic Development and International Trade (OEDIT),...
read more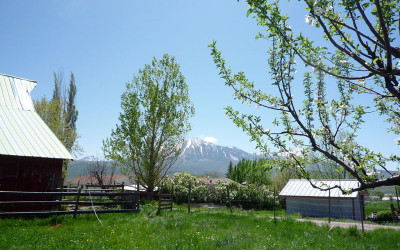 TripstoDiscover.com just name Paonia one of the best U.S. mountain towns to visit in the winter. Calling it "one of Colorado's most unique mountain towns", where "no one seems to be in a hurry," the online magazine mentions our creative citizens, orchards and wineries...
read more
The Town of Paonia Board of Trustees recently adopted an approve snow plow route to better define the Town snow plan.  Linked below is a downloadable map, which shows the route priority as well as snow location. Paonia Plow...
read more
Paonia Town Board
Meetings every 2nd and 4th Tuesday of the month at Paonia Town Hall.
Paonia in Photos
Galleries of the people and places of Paonia
Demographics in 2014
Population: 1,451
Median household income: $46,010
Average household income: $52,839
Median house value in 2014: $178,247
Average Home Value in 2014: $201,659
| | |
| --- | --- |
| Males: 730 |  (51.2%) |
| Females: 695 |  (48.8%) |
| Median age:  |  44.2 yrs |
Video footage by Steve Huntley